Posted by nifatex on Feb 8, 2013 in Beachwears, Bermuda, Brands, Denim, Jackets, Jeans, Jogging Suits, Ladies Dress, Long Sleeve Polo, Long Trouser, New Born Babywears, Night Wears, Polo, Sportwears, Sweat Shirt, Sweater, T-Shirt | 0 comments
Italy is home to the world's most famous fashion designers and labels. From Gucci and Diesel to Fendi, and Dolce & Gabbana, the country turns out top quality talent and designs which have a worldwide appeal. Italian style is rightly celebrated as being unique among competitors with its unmistakable elegance, excellent...
Read more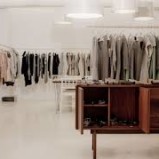 Posted by nifatex on Jun 29, 2012 in Denim, Polo | 0 comments
Quality Assurance is the key, as well as the priority, here in our business environment. We believe in the concept of Quality Assurance and not is the concept of Quality control, and thus maintain quality standards right from the sourcing of yarn required for the garments to be manufactured for our valued customer. Real...
Read more