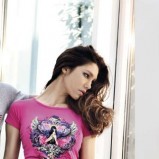 Design & Development
Fashion Design & Product Development
Nifa Textiles is a Fashion Trade company with import-export license dealing with  the best high fashion brands, successfully supplying big distributors, wholesalers, apparel companies and department chain stores with the finest quality available. In particular we are specialized in Polo of men, women and children.
We produce on demand as our customer models products accordingly to particular requirements  in terms of quality, sizes, colors, models, print, embroidery and other details.
We also offer PD (Product Development) from our designers on request.
We offer OEM and ODM services.
the expertise of our product development teams and the vastness of our sourcing network you now have access to turn your ideas into businesses. Our clients leverage our supplier relationships and close ties with manufacturers who offer insider supplier knowledge to help you make best the buying decisions.
We turn your visions into concepts of product development and dedication to provide creative products to support and grow your business through our proven experience.
Whether it is in apparel, textiles, or accessories, the NIFA puts the pieces together.
'Best buy is the best business' this is the guiding principle of business in our company. Our merchandisers are working round the clock to avail you the best possible price here in Bangladesh. We the NIFA merchandisers are working on open costing basis and therefore you can expect a sharp costing without any hide and seek.
Our experience merchandisers are result oriented self motivated personnel who work by them up to the final output is there. They are monitored but not commanded to work them up to the final output is there.