Management
We are A Matrix Organization.
Matrix management is a type of organizational management in which people with similar skills are pooled for work assignments. For example, all engineers may be in one engineering department and report to an engineering manager, but these same engineers may be assigned to different projects and report to a different engineering manager or a project manager while working on that project. Therefore, each engineer may have to work under several managers to get their job done.
See how it works: Matrix-Management format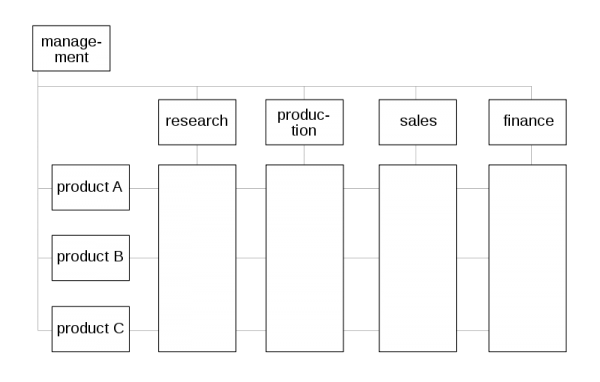 The advantages of a matrix include:
Individuals can be chosen according to the needs of the project.
The use of a project team that is dynamic and able to view problems in a different way as specialists have been brought together in a new environment.
Project managers are directly responsible for completing the project within a specific deadline and budget.